Märklin 39280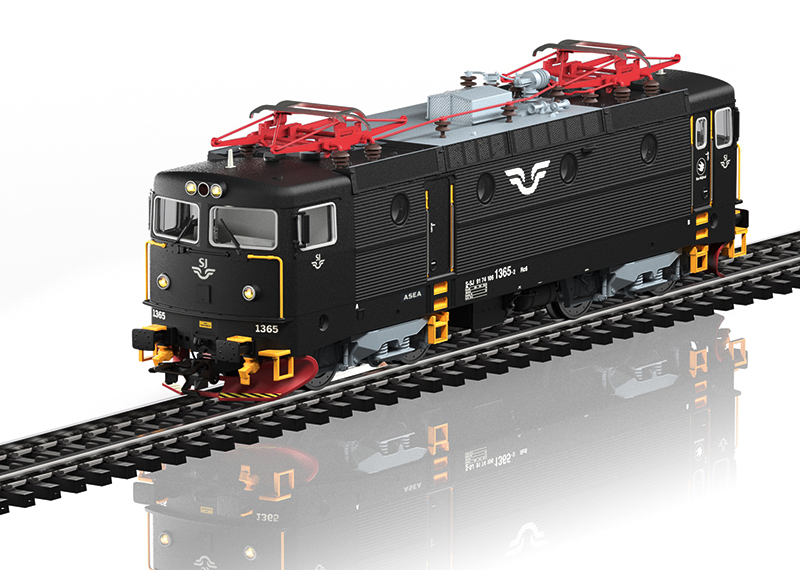 Märklin 39280 Sj Rc6 Svart

Model: The locomotive has an mfx+ digital decoder and extensive sound functions. The locomotive has controlled high-efficiency propulsion. 4 axles powered. Traction tires. The four headlights and a single red marker light change over with the direction of travel, will work in conventional operation, and can be controlled digitally. The cab lighting can be controlled digitally. When the headlights are off at both ends, then a switching light is on at both ends. Numerous various light signals can be controlled digitally. Maintenance-free warm white and red LEDs are used for the lighting. There are separately applied plastic and metal grab irons. Rearview mirrors are mounted on the locomotive. Brake lines, imitation prototype couplers, and a closed rail clearance device are included.
Length over the buffers 17.7 cm / 7".